This family trip is really another "must do" in Croatia, the park is just so beautiful, stunning and famous for it's waterfalls.
Our personlized offer looks like this:
A half day trip to NP KRKA from Zadar including the transfer and guide from KRKA with a traditional Dalmatian dish Peka. You will go on the tour through the park with a guide and after you will taste that famous local dish in our selected Konoba outside the park.
Program :
08:00 Departure from your destination in Zadar
09:00 Arrival/entering the park
11:00 Free time
12:00 Exit park
12:30 Arrival to Konoba for lunch (Peka)
14:00 Return to Zadar
note: program hours can be changed depending on wheather conditions or preferences – afternoon program is also possible.
Includes:
– Transfer from Zadar to NP KRKA and back to Zadar
– Parking – Fuel
– Lunch in Konoba (Peka) – 3 courses
– 1 bottle of water
– Personal Driver
– Entrance NP KRKA
Prices for our Private Family package Transfer arrangement from 2-6 persons

(with your personal driver-Transfer/Guide):
Family
Private Package
2 Persons in total 279.98 Euro or 2100 HRK
3 Persons in total 374.97 Euro or 2812 HRK
4 Persons in total 459.96 Euro or 3450 HRK
5 Persons in total 549.95 Euro or 4125 HRK
6 Persons in total 599.94 Euro or 4500 HRK
NOTE: These prices are based from a transfer from Zadar + For a local guide from KRKA the surcharge is 120 Euro on top of the package price.
For group package or >6 persons:

– Send us an inquiry.
Fitness level:
Normal – does include a climb on stairs on the way out of the park which is a bit stee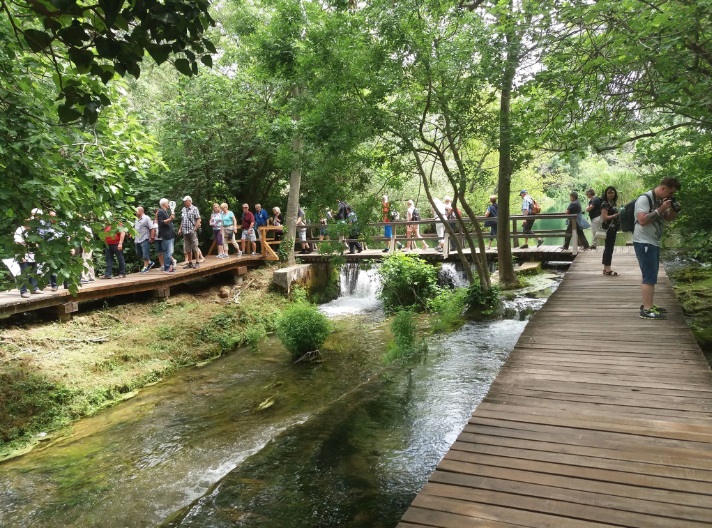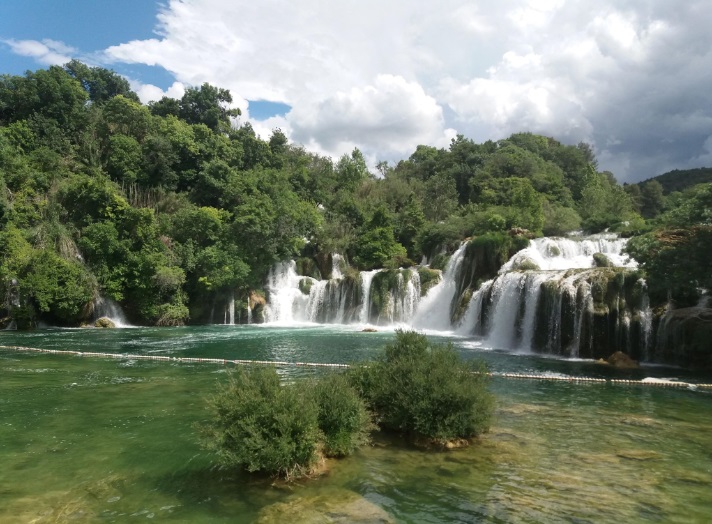 How to book?
Fill in the email form below on the page: Name, Email and your Message – Or give me a direct call/whatsapp on (0032 494 29 20 94) for all your questions/bookings. You can also email us directly at: info@saltsandstone.com
Please specify the number of the participants and the exact date of your desired trip & state if you will pay in Euro (wire transfer) or Kuna (Cash).
Feel free to mention or add any other activity to your wish list
Check the reCAPTCHA and hit Send
Your inquiry will be processed and we will contact you personally regarding availability and payment, it's also recommended to add info@saltsandstone.com to your whitelist or check your spam